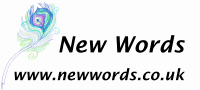 Festival of New Writing
in Aberdeen and
North-East Scotland
1st–30th September 2010
Spread the Word
Writers' workshops
Saturday 18 September 2010
1pm – 4pm
Acorn Centre, Inverurie [Map]
Admission £5 (concessions £3)
Tickets available from local libraries

THIS EVENT HAS BEEN CANCELLED BY THE PROMOTER
Following on from the successful writing workshops at Delgatie Castle, a choice of focused workshops is being offered by published writers.
The afternoon event is open to all aspiring and experienced writers and includes a choice of workshops by John Binnie on script writing, Keith Charters on writing for children, and Donald Paterson on research tips to support fiction writing. The event will conclude with a session for all on getting published. Tea and coffee will be provided and lively participation encouraged.
The Saturday workshops will be followed up at a later date, by a session for beginners at Meldrum Academy with hints and tips on how to set up a writing group.
John Binnie is a freelance playwright/director. He co-founded Glasgow's Clyde Unity Theatre in 1986, and has produced over fifteen plays with them. With them he toured all over the country, and abroad, taking new Scottish work to America, Germany and Singapore. Performances were always backed up by community outreach work, where they developed many performances with local groups. He taught playwriting at the University of Glasgow, and in Amherst, Massachussetts. He was fortunate enough to have residencies in America where he could do American productions of his Scottish plays, while also devising new American plays. Recently he has worked for the British Council doing a large-scale musical dance drama Journey in Namibia and Scotland, and he helped create a new drama Our House, which toured both Nigeria and Scotland. He often works with Brighton-based circus theatre company BandBazi and he has developed four dramas for them involving words and trapeze.

Keith Charters is in great demand as a presenter, typically presenting to about 150 schools each year in the UK and Ireland and appearing at numerous book festivals. He has a strong reputation as an inspiring, entertaining and energetic performer who ensures that everyone has a great laugh in the company of books. These days Keith is a publisher as well as an author, having set up Strident Publishing in 2006. It has already had a big hit with children's fantasy DarkIsle, by D. A. Nelson, which won the 2009 Royal Mail Awards for Scottish Children's Books in the 8-11 category and is now on sale around the world. Keith was born in Edinburgh in 1965, moving to Bearsden, near Glasgow, when he started secondary school. He studied at Strathclyde University before moving to England to work mostly in the financial sector, ending up in London before he decided to pursue his dream of becoming an author.

Donald Paterson is an English teacher. He has had stories published in various collections, including the British Council New Writing Anthology alongside David Mitchell, Nicola Barker and John Berger, and in New Scottish Writing. In 1997 he set up, along with Ali Smith, a creative writing group at Aberdeen University.

Donald Paterson was born in Motherwell, but grew up in Tain in the Scottish Highlands. After studying at Aberdeen University, he taught for many years in Aberlour and, more recently, in Inverness. Donald lives with his wife Val in Fortrose, on the Black Isle, where the dolphins swim only a short evening walk away.