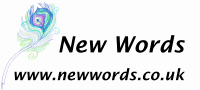 Festival of New Writing
in Aberdeen and
North-East Scotland
1st–30th September 2010
Review: Still Voices
Pete Stollery and Elspeth Murray distil acousmatic music and poetry from the sound of whisky
| | | |
| --- | --- | --- |
| | Wednesday 8 September 2010 | |
GlenDronach Distillery, Forgue [Map]
Pete Stollery and Elspeth Murray

Photo by Ruth Bean

Sound installation in the still room

Photo by Ruth Bean
Wednesday September 8th was a damp, dreich night but inside the GlenDronach Distillery an evening of magic was being distilled. Its centrepiece was an electro-acoustic composition by Pete Stollery, who specialises in acousmatics, the technique of recording real life sounds then computer-mixing them into a soundscape. For his piece Still Voices he recorded the sounds of the coal fired distillery system before it was converted to oil in 2005. Sounds of rolling barrels, coal fires, voices of working men inside, complemented by bird song and river outside, were both evocative and beautiful. The audience heard it twice with discussion of its qualities in between. While many put pictures to the sounds, all were transported into a heightened aural awareness. Similarly, his piece ABZ/A was a glorious mix of Aberdeen sounds — airport, docks and Union Street. Fascinating!
Complementing Pete was Elspeth Murray, a multi-gifted poet and performer with a love of sounds. Her lively delivery and animated presentation was a delight. Her poems are quirky, humorous yet also thoughtful and perceptive. We were treated to R. Burns's Red Red Rose (in fluent and expressive Czech!), a sonorous alphabet of audio jargon from A–Z, Your Life is a Work of Art, Ten Questions for a former Pot Still Worker and Whisky's Whispered Listening.
Both artists celebrated the "energy of whisky". The audience departed into the dreich night with a warm glow!
Margaret Hearne
Gordon Soundscape installation

Photo by Ruth Bean

Elspeth Murray after the performance

Photo by Ruth Bean