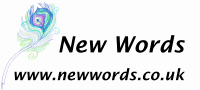 Festival of New Writing
in Aberdeen and
North-East Scotland
1st–30th September 2010
Review: The Man with the Silver Eye
Launch of Cal Wallace's debut short story anthology
Grassic Gibbon Centre, Arbuthnott [Map]
Cal Wallace on stage

Photo by Grant Fraser
As an interested outsider who decided to come to the performance only half an hour beforehand I didn't know what to expect. I thought the performances were riveting.
It was for me very like being in a small intimate theatre, with excellent and captivating performances from everyone. Each and every story had such an individual stamp on its delivery and the stories were pretty good too!
I liked the way the performers were introduced too with recorder music. My one and only bit of criticism is that, especially at the beginning, the recorder music sounded a bit 'school recorderish', however I liked the idea very much and loved the grand daddy recorder.
All in all excellent! A fine night!
Gay Halley
Keith Murray on stage

Photo by Grant Fraser

The attentive audience

Photo by Grant Fraser