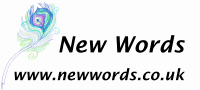 Festival of New Writing
in Aberdeen and
North-East Scotland
1st–30th September 2010
Review: Diverse Voices
Featuring poets John Glenday, Paulina Vanderbilt and E. E. Chandler with musical accompaniment from Colin Edwards
| | | |
| --- | --- | --- |
| | Tuesday 28 September 2010 | |
Aberdeen Arts Centre, Aberdeen [Map]
L to R: E. E. Chandler, John Glenday, Paulina Vanderbilt, Colin Edwards

Photo by Knotbrook Taylor
The event was certainly well named; not only were the voices of the four participants very different but those background noises and interruptions from outside the room were quite diverse as well.
Colin Edwards opened the first half with a couple of folk songs, his mellow voice and assured delivery accompanied by his acoustic guitar. He closed the second half with a moving instrumental of his own composition.
E. E. Chandler came on second with some strong, precise, spare but sharp poems juxtaposing powerful emotions with descriptive settings; sensual verse read with clarity.
Paulina Vanderbilt completed the first half with 14 narrative poems describing a pilgrimage that she had undertaken to Santiago de Compostela. These were very confidently presented with an impressive PowerPoint backdrop which illuminated the poems well.
The second half was opened by Paulina with a few of her other rich, lyrical poems and then handed over to John Glenday, who should perhaps have had the half to himself.
He, of course, is well established as one of Scotland's major poets and the audience was enthralled by his gentle and deceptively subtle poetry as he described the process he goes through to construct his work. This was a rare treat.
It was a shame that barely 20 people came to the event.
Robert Ramsay
L to R: Colin Edwards, E. E. Chandler

Photos by Knotbrook Taylor

L to R: Paulina Vanderbilt, John Glenday

Photos by Knotbrook Taylor