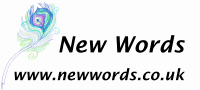 Festival of New Writing
in Aberdeen and
North-East Scotland
1st–30th September 2010
What They Say About You
Eddie Gibbons reads from his new collection, joined by Olivia McMahon and Catriona Yule
Thursday 23 September 2010
7pm – 9pm
The Coffee House, Aberdeen [Map]
Admission by donation
Witty, moving and always ingenious.
If more poets wrote poems like this more people would read poems.
— some of the things that have been said about Eddie's poems. As for his performance of them, John Hegley has said of it that this changes from sad to happy from downbeat to zappy, all one enriching tapestry. Come and be enriched!
In this reading he is joined by poets Olivia McMahon and Catriona Yule.
Eddie Gibbons moved from Liverpool to Aberdeen in a previous century. A prizewinner in the inaugural Edwin Morgan International Poetry Competition, 2008, he has four poetry collections published by Thirsty Books. His latest work, What They Say About You, is published by Leamington Books, Edinburgh. His next publication will be with Calder Wood Press, Dunbar.

Eddie appeared at StAnza 2010 in his own Poetry Cabaret.

An enthusiastic anti-golfer, he was an Official Poet at the Golf Open Championship 2010 in St Andrews, where he read football poetry with missionary zeal.

Olivia McMahon is widely published as a poet in magazines such as Stand, Mslexia, Cutting Teeth, Pushing Out the Boat. Her publications include Domestic Verses (Koo Press) and two novels — Love as a Foreign Language and Rose-tinted Scissors. She is presently working on a Collected Poems.

Catriona Yule is a poet, short story writer and playwright. Her first poetry collection, Shedding Skin, was published in 2007 and her poems have appeared in Poetry Scotland (website), Northwords Now and Pushing Out the Boat. She has recently had poetry accepted for Poems in the Wind and for Decanto magazine.

See www.catrionayule.co.uk for more.